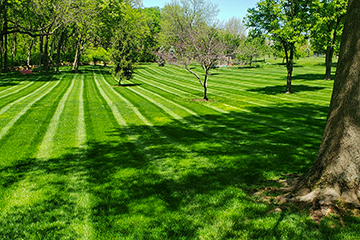 We provide you with the best finish mow one can get. We use sharp blades every day to ensure a crisp fresh cut! Every visit to your lawn will result in a neat appearance because we don't skip the details…
We offer preventative and curative applications for the control of lawn-damaging insects and diseases. We also offer flea and tick applications to help keep your family and pets healthier and happier…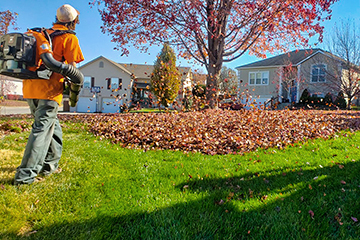 We use powerful blowers to get all the leaves out of landscapes and hard-to-reach areas of your lawn. We move them into the lawn areas to either be mulched or picked up using our mowers with collection…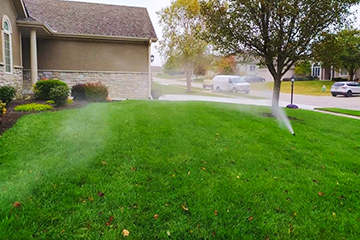 When a lawn becomes thin, damaged, or dies, it is time for a lawn renovation. We offer a full range of lawn renovation services to meet the needs of your unique situation...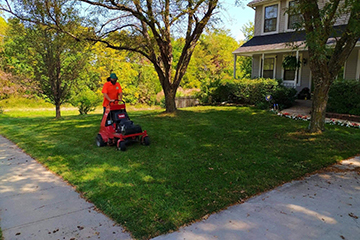 This helps the soil breath to encourage new root growth in the existing turf plants.  It also greatly helps improve soil drainage by relieving compaction…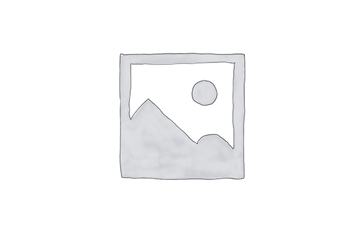 Underground Gutter Drainage Solutions
We provide ways to improve drainage around your home by constructing underground drains and piping.  We can construct these for gutter downspouts, sump pump discharge pipes, and low areas in your lawn…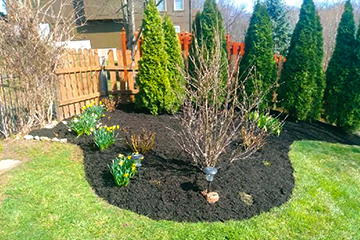 Landscape Design, Renovation and Tree Planting
We can transform your overgrown or outdated landscape into something new and exciting.  We specialize in incorporating new, fresh, and sustainable ideas into existing desirable plantings…
We offer both preventative and curative programs to keep your trees and shrubs healthy and beautiful. Having your trees and shrubs treated preemptively will give them a much better chance of survival and keep them looking their best.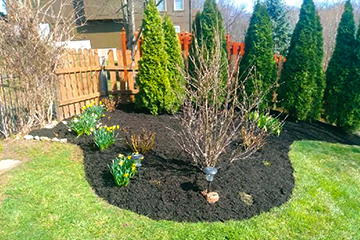 We utilize locally harvested and processed double-ground hardwood mulch that is naturally dyed. It is rich in nutrients that help improve the soil naturally through breakdown…
Irrigation Installation & Maintenance
Irrigation System Design and Installation
Proper design is key to an efficient and effective underground watering system.   We use Hunter irrigation products which have proven to be long-lasting components…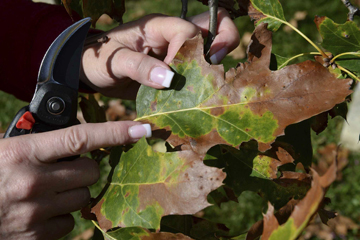 We offer both tree/shrub spraying and direct injection treatments for a variety of plant health issues. Curative and/or preventative applications are made depending on the pest…